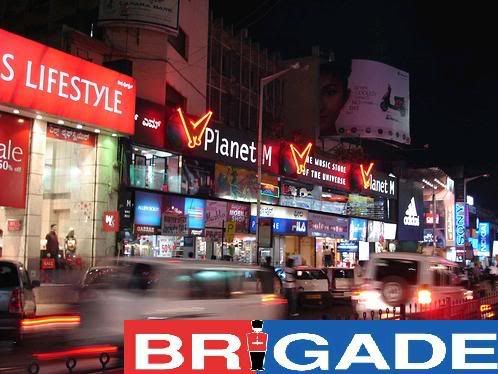 As much as I think about it, I can never fathom a reason for shutting down a city like Bangalore at 10/11 PM! I am told that Bangalore used to be a happening place with a vibrant night life a few years back. Then 'IT' happened, and then the people started flooding this peaceful city irking the localities, then we had the 'ausi-behavior' in 'Namma Bangalooru' and the people from Karnataka started turning hostile towards people not-from-karnataka (this sadly continues till date and random (unreported) incidents of violence dot the city).
Somehow, during all this turmoil that was happening in this over-burdened city the people up the civil ladder decided that the solution to Bangalore's problems was banning the night life (as if the night life was responsible for the narrow, unplanned roads, the disappearing lakes and gardens, the rising levels of pollution)!
Now, most of the shops, pubs and other places to hang around close before 11:00 PM. The interesting things to consider are:
This city has the most number of companies operating at night (remember the BPO and other outsourcing?)
The vibe of the city is predominantly young!
Tourism/hospitality is also a flourishing industry in Bangalore as many companies have clients coming in from around the world.
A few high profile (and mostly private) parties do happen till late in the night but for most common people all the fun just ends at page#3. Last year Mr.Mallya also protested the ban on the night life calling the 'cindrella rule' 'dictatorial and utter rubbish'. What is even more stupid is the 'no-dancing-rule' imposed across all party places. Contrast this with the fact that Bangalore is also the operational centre of Sri Sri Ravi Shankar who promises to give one a better way of life and dancing is a major mechanism in his teachings!
All work and no party would soon make Bangalore a pretty dull place!